Another Brand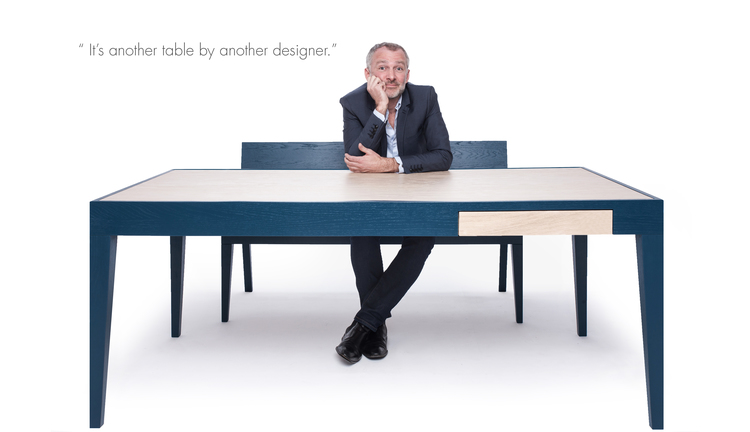 Another Brand
A simple collaboration between designer and manufacturer, experts in their field,
to create a new brand.
The objective is for designer and manufacturer to work directly as partners, sharing a goal to create a business, with products rooted in the DNA of Another Brand. The brand concept has started with furniture Range 01, this will develop to encompass all categories for the home.
The design studio
Designer and creative director Theo Williams's has designed products for Alessi, Lexon and Prada. More recently Theo worked as Head of Design for John Lewis Home and was also Creative Director of Habitat. It's a path that's seen him transcend the boundaries between design disciplines, tackling product and furniture design alongside print, packaging, retail and brand development. Theo's skill is to provoke new and better ways of thinking that enable retailers and brands, as well as buyers and manufacturers to realise their goals. Theo is currently bringing his extensive experience to bear on a spectrum of projects for international brands and labels. theowilliams.com
Manufacturer
Range 01 is produced by Qualita, a high end furniture manufacturer based in Lithuania and with a portfolio of customers from small independent retailers to large international brands such as John Lewis, Habitat, Laura Ashley and others.
Qualita has built an international infrastructure. Orders can be delivered to stock or sold from distribution centres in the UK and Sweden. Larger orders can be shipped anywhere in the world. Qualita has an in-house customer service team available 7 days a week.
Each range can be sold and distributed directly to retailers via the manufacturers existing supply and distribution channels or via Another Brand Holding Company.
The Another Brand structure provides manufacturers with a unique opportunity to be a part of the creation of this lifestyle brand. The strength and success of this model is based upon the designer and manufacturer understanding each other's strengths and capabilities, including but not limited to manufacturing techniques, infrastructure and logistics. This mutual appreciation and understanding is critical.
We believe that retail is logistics and the creative process needs to work in synergy with this. Once correctly understood, design, will follow through naturally, enabling efficiencies and clear understanding of costs.
There are no products matching the selection.